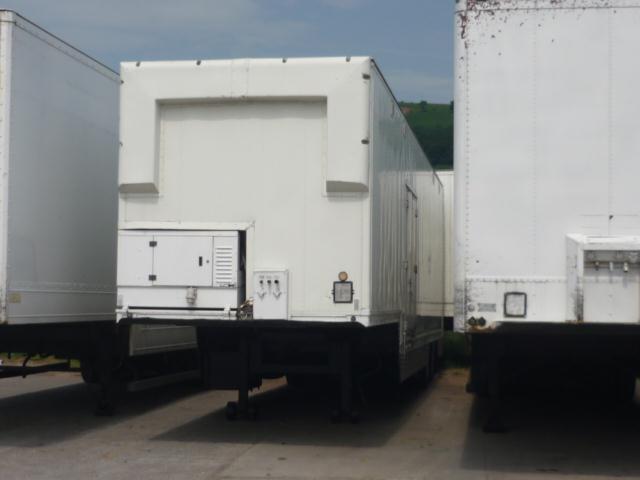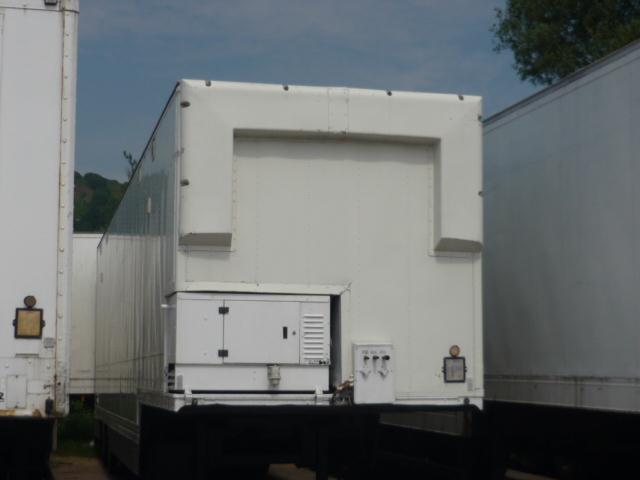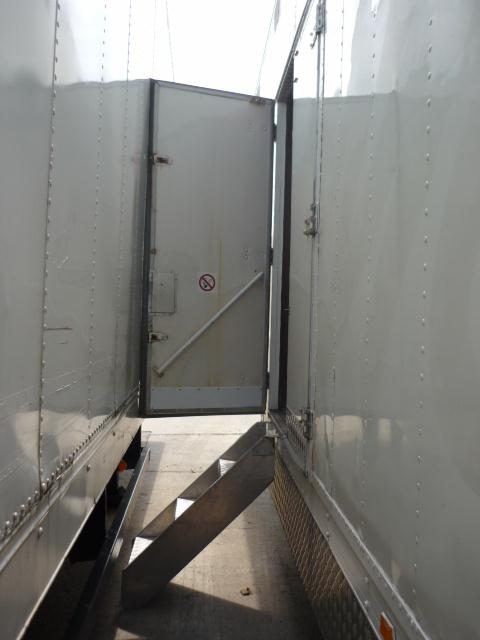 Exhibition Trailer For Sale
SPECIFICATION
HT968
A VERY CLEAN AND WELL EQUIPPED EXHIBITION TRAILER
OVERALL DIMENSIONS: 12.2M X 2.5M X 3.8M
PLAIN WHITE EXTERNAL BODYWORK IN GOOD CONDITION
FLAT ALUMINIUM PANELS TO SIDES AND REAR
CLEAN BLACK STEPFRAME CHASSIS FULL LENGTH
FULLY INSULATE BODYWORK
ENTRANCE AND LOADING VIA NEARSIDE DOUBLE DOORS
LIGHT & STURDY ACCESS STEPS
CLEAN WHITE INTERNAL WALLS & CEILING
FULLY CARPETED THROUGHOUT
KITCHEN FACILITIES IN FOREDECK INCL. FRIDGE & SINK
IN-BUILT ELECTRIC START 24V GENERATOR
IN-BUILT AIR CONDITIONER / HEATER UNIT
27 X FLUSH MOUNT CEILING LIGHTS
3 X CEILING-MOUNT SPOT LIGHTING TRACKS WITH 9 LAMPS
6 X LIGHT SWITCHES
4 X 24V 3 PIN DOUBLE SOCKETS AT SKIRTING LEVEL
2 X EXPELAIR FANS MOUNTED IN SIDEWALL
FULL AIR SUSPENSION RECENTLY OVERHAULED
TYRES: 265/70X19.5 (6 OF 8 ARE NEW TYRES)
CURRENT UK MOT
GROSS VEHICLE WEIGHT: 28.9 TONNES
INTERNAL LENGTHS: 3.3M (10'- 6") & 8.9M (29'- 6")
INTERNAL HEIGHTS: 2.1M (6'- 11") & 2.5M (8'- 2")
DOOR APERTURE: 1.9M (6'- 1")H X 1.5M(4'- 9")
CUBIC CAPACITY: 70 CU. MTRS (91 CU YDS)
KING PIN DEPTH: 0.85M
SWING CLEARANCE: 1.7M
WHEELBASE: 8.7M
REAR OVERHANG: 2.7M

COMMENTS
A very clean looking trailer in good working condition and ready to use.

MORE PHOTOS
Please enquire ANYTIME:-
Tel: 07970 779294
Fax: 08452 805634
Text: 07970 779294
Email: sales@haulrite.com

Or please enter TF968 (or the type of trailer you require) in the first box:-