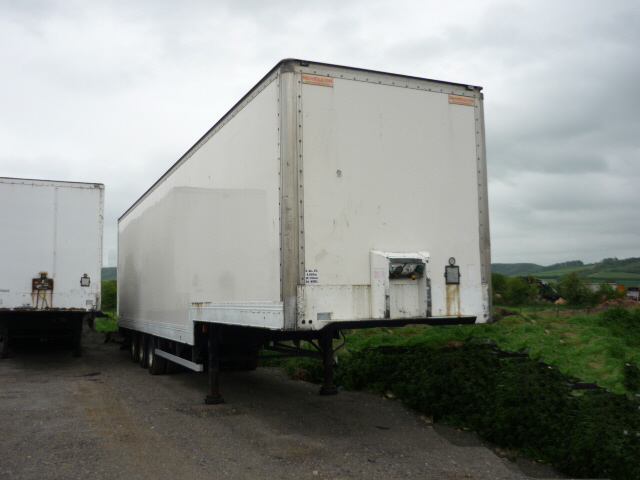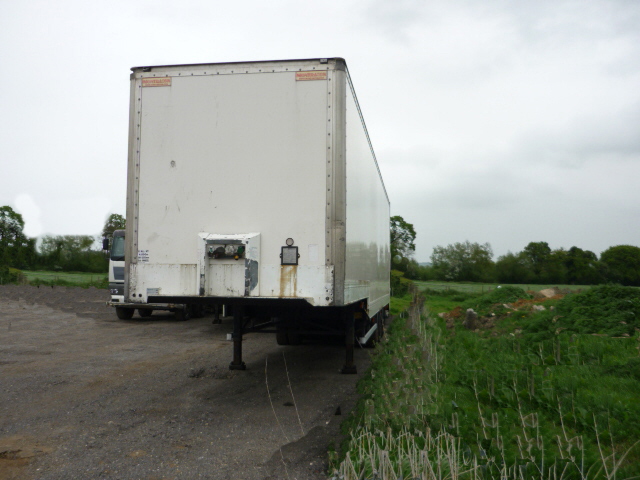 13.6Mtr Triaxle Stepframe Box Trailers
£/wk
To see more Stepframe Box Trailers that are available please click here.
SPECIFICATION

Ref: HT963

TWO X IDENTICAL 13.6M TRIAXLE GRP STEPFRAME BOXES
2002 MONTRACON
PLAIN WHITE GRP BODYWORK, SILVER WHEELS
OVERALL DIMENSIONS: 13.6M X 4M X 2.55M
INTERNAL HEIGHTS: 2.56M (8'- 5") & 2.94M (9'- 8")
INTERNAL LENGTHS: 4.07M (13'- 4") & 9.48M (31'- 1")
SOLID ALUMINIUM ROOF SHEET
3 X INTERNAL ROOF LAMPS
CLEAN FLAT GRP SIDEWALLS 2 X ROWS TYPE 3009 LOAD-LOK @ 0.96M(3'- 2") & 1.96M(6'- 5") HEIGHTS
EXCELLENT HARDWOOD DECKS
REAR BARN DOORS WITH DOUBLE LOCK-RODS
FULL WIDTH 'D' BUMP STOP
STRAIGHT ALUMINIUM SIDEGUARDS
ROR AIR SUSPENSION & DRUM BRAKES
TYRES: 265/70X19.5 APPROX 70% TO THE GOOD

Very clean & dry. These trailers have only ever been used carrying furniture in one direction and returning empty.
Please enquire ANYTIME:-
Tel: 07970 779294
Fax: 08452 805634
Text: 07970 779294
Email: sales@haulrite.com

Or please enter HT963 (or the type of trailer you require) in the first box:-