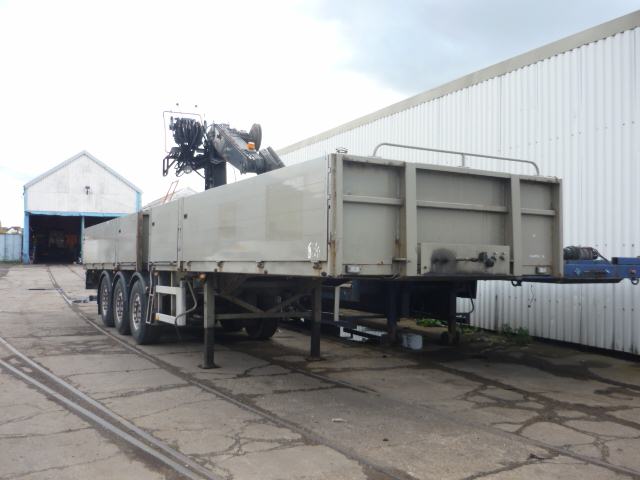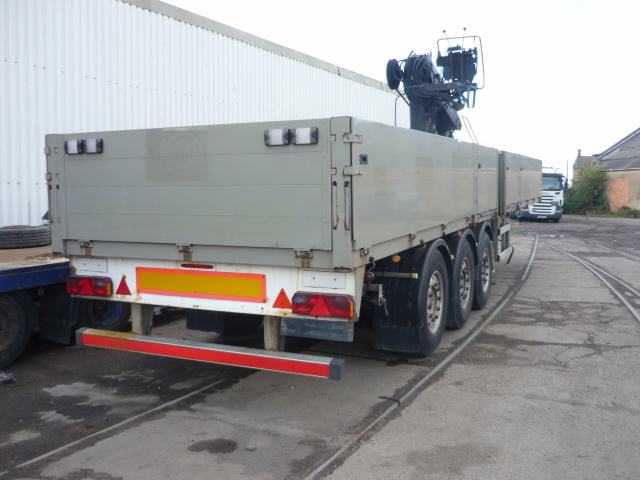 Centre-Mount Brick-Carrier For Sale
£/wk
SPECIFICATION

Ref: HT1497

ONE X CENTRE-MOUNT BRICK-CARRIER
MANUFACTURED BY VM TRAILERS IN 2000
GREY BODY & CHASSIS, SILVER WHEELS & SIDEGUARDS, BLACK CRANE
OVERALL DIMENSIONS: 11.4Mtrs X 2.55Mtrs
PTO OPERATED HIAB 095.1 WITH TOP SEAT & HYDRAULIC STEADY LEGS
KOBRA GRAB & ROTATOR
DETACHABLE ALUMINIUM DROP SIDES
SOUND KERUING DECKING
FRONT DECK LENGTH: 5.2Mtrs. (17'- 0")
REAR DECK LENGTH: 5.22Mtrs. (17'- 1")
SAF AXLES & AIR SUSPENSION
DISC BRAKES
ANT-LOCK BRAKING
FRONT LIFT AXLE
REAR STEER AXLE
SUSPENSION RAISE / LOWER FACILITY
GROENEVELD AUTOMATIC GREASING SYSTEM
ALLOY WHEELS
TYRES:385/65X22.5 APPROX 60% TO THE GOOD
PLATED WEIGHTS: 38T GVW, 8T / AXLE, 12T IMPOSED

A very impressive looking trailer that clearly has done very little work.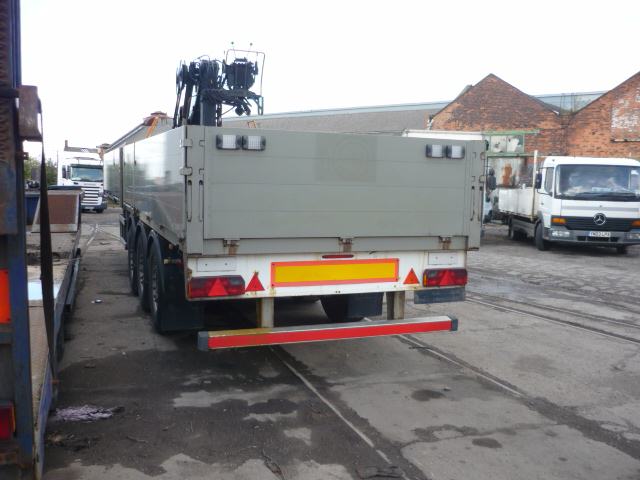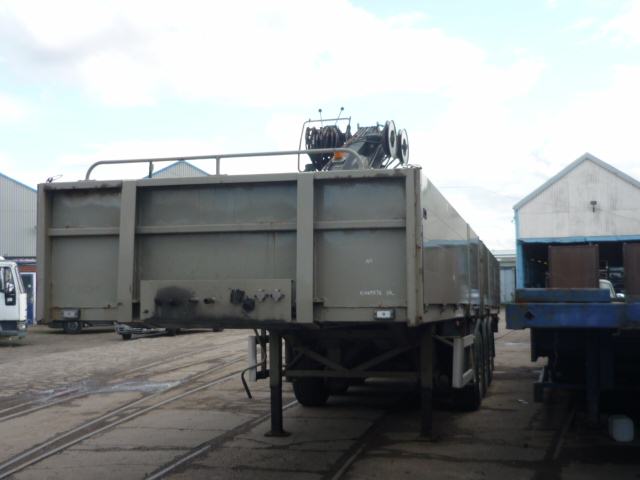 Tel: 07970 779294
Fax: 08452 805634
Text: 07970 779294
Email: sales@haulrite.com

Or please enter HT1497 (or the type of trailer you require) in the first box:-