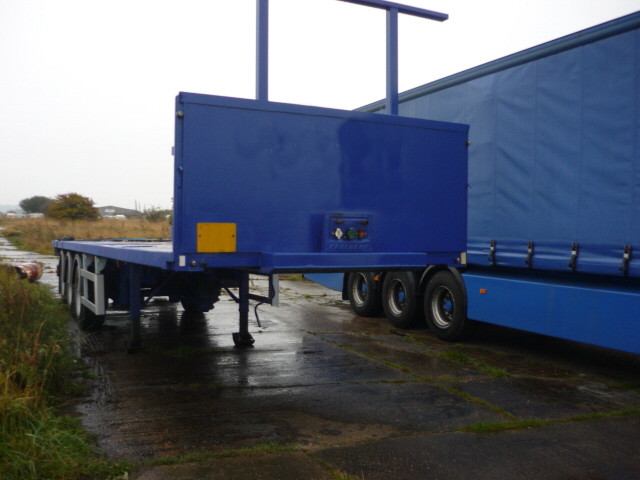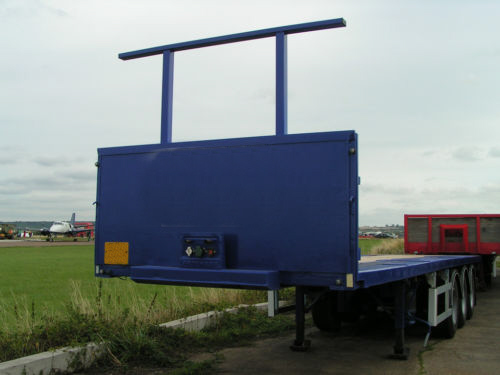 33' Triaxle Flatbed Trailer For Sale
£/wk
To see more Flats & PSK's that are available please click here.
SPECIFICATION

Ref HT1486
ONE X FULLY REFURBISHED 33' TRIAXLE FLATBED TRAILER
MANUFACTURED BY FRUEHAUF
NEW BLUE PAINTWORK
FRONT HEADBOARD WITH H FRAME
4 X PAIRS POST SOCKETS
STRAIGHT CHANNEL SIDERAVES
ROPE HOOKS
NEW ALUMINIUM SIDEGUARDS
NEW MUDWINGS ALL ROUND
NEW REAR LAMP CLUSTERS
ROR AXLES & AIR SUSPENSION
DRUM BRAKES
ANTI-LOCK BRAKING
FRONT LIFT AXLE
SUSPENSION RAISE / LOWER FACILITY
TYRES: 385/65X22.5 APPROX 75% TO THE GOOD
LONG MOT: EXPIRES SEPT 2012
DIMENSIONS
BED LENGTH = 10.19Mtrs (33'- 5")
O/ALL LENGTH = 10.29Mtrs (33'- 9")
KINGPIN POSITIONS: 1200mm & 1550mm
WHEELBASE: 6.2Mtrs & 5.87Mtrs
REAR OVERHANG: 2.9Mtrs

A very rare opportunity! This trailer has been fully refurbished for a contract that didn't materialise. It is a beautiful looking trailer with a great specification.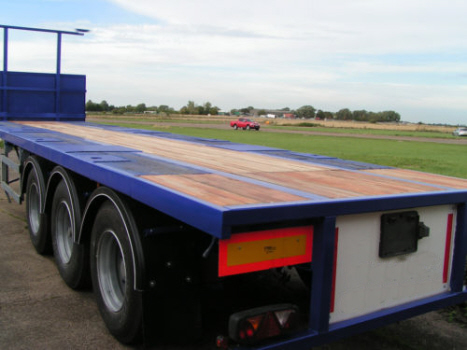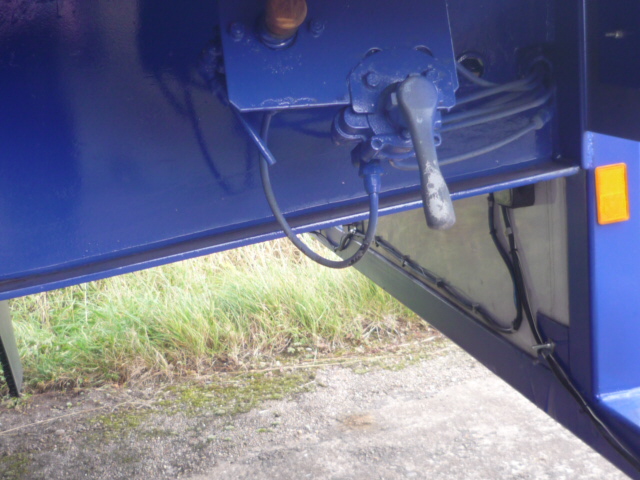 Tel: 07970 779294
Fax: 08452 805634
Text: 07970 779294
Email: sales@haulrite.com

Or please enter HT1486 (or the type of trailer you require) in the first box:-